LUXURY YACHT VACATIONS
In the world of luxury travel, a crewed yacht charter vacation is one of the finest and most enjoyable holiday experiences you can have.
YOU SELECT THE CRUISING AREA
To the Caribbean, or to the Mediterranean, or to other beautiful and remote parts of the world. Once you decide on the cruising area, the process of planning your luxury yacht cruise begins.
YOUR DESIRED PORTS OF CALL
With the help of charter planning professionals we will help you plan your ports-of-call and select the perfect yacht.
HOW LARGE IS YOUR PARTY
Is it just the two of you? Or will there be more joining you? The size of your party will help determine the size and price of the yacht you'll need.
WILL THERE BE CHILDREN?
Some yacht designs are great for children under 12 and some are not. If children will be coming along, no problem, we will find the appropriate vessel.
PICK ONBOARD AMENITIES YOU WANT
Do you want a salt water pool on the sun deck or no pool at all? Want a full width master stateroom? Want loads of water toys?
YACHT DESIGN TO FIT YOUR TASTES?
If your thing is luxury exteriors and interiors, we will find a yacht that satisfies your design palate.
YACHT DINING EXPERIENCE
When a chef freshly prepares all your meals every day based on your likes and dislikes, and stewardesses wait on you hand and glove, you are not dreaming, you are experiencing luxury yacht dining.
WHEN GUESTS COME ABOARD TO VISIT
Unlike cruise ships, a luxury yacht charter gives you the ability to invite guests aboard for a visit. Just let the captain know in advance.
RESTFUL NIGHTS, BLISSFULL MORNINGS
One of the pleasures of a cruise is the ability to get an unmistakable good night sleep. A luxury yacht, however, adds components that make the pleasures of sleeping even more enjoyable.
CORPORATE YACHT CHARTERS AND EVENTS
Rewarding your staff? Holding an event for clients at the Monaco Grand Prix or Wimbledon in London or Carnival in Rio de Janeiro? Want to charter one of the worlds superyachts for 1 day to throw a party? There is no better platform.
A WORD FROM DEBBI
Remember that the services you receive from your travel consultant can make or break your luxury vacation. Because of my knowledge and expertise of the current travel environment, your trip will be a great experience born from your wishes and dreams.
Let's talk about a yacht charter.
About us: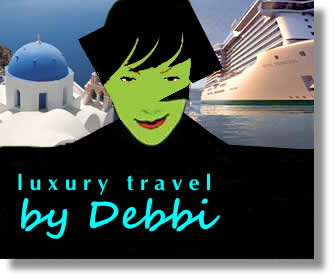 LUXURY TRAVEL BY DEBBI is a team of specialists totally focused on finding you the right adventure for your next luxury trip.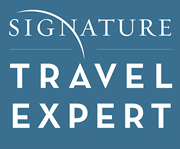 Contact us:



Phone
305-964-7600 or
954-451-3358
© Copyright 2019. All Rights Reserved. Luxury Travel By Debbi.
Division of Palm Coast Travel
4800 N. Federal Highway, Suite 200D Boca Raton, FL 33431 | (305) 964-7600 Seller of Travel: CA 2099900, FL ST14303, IA 936, NV 2005-0012, WA 602904620